---
Distributor Program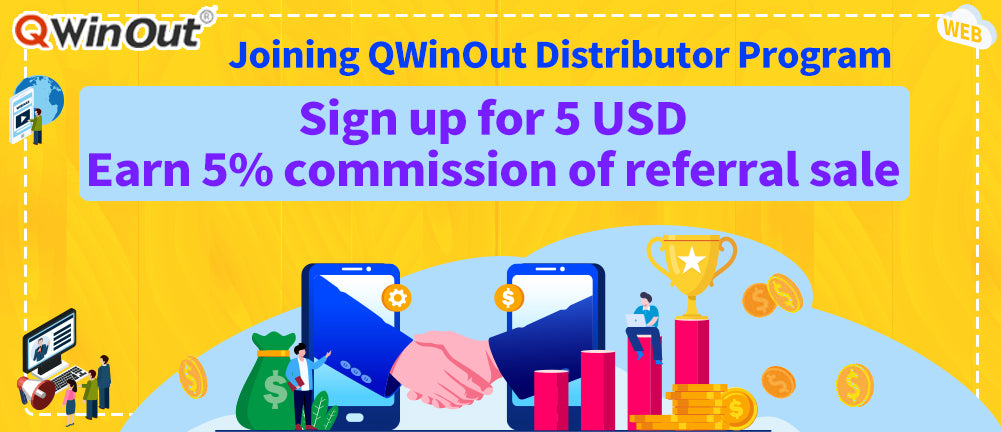 Become Our Distributor
Get 5 USD once you registered as our distributor

It's 100% free to join.
Earn 5% commission from every successful referral order.
Rewards commission percent are same applies to all products and distributors.
Click join now start earning!
-----  How does it work ?  -----

 

It's free and easy to join.

Get up and running today.

Join Now

 

 

 

 


Choose from our products to advertise to your customers.

Whether you are a large network, content site, social media influencer or blogger, we have simple linking tools to meet your advertising needs and help you monetize

Linking Tools





Get 5% in commissions on successful referrals.

Earn commissions from all qualifying purchases, not just the products you advertised. Plus, our competitive conversion rates help you maximize your earnings.

Product Commissions

 
Here are the steps to join:
- First, you could click

 to creat an account as our distributor.

 
- Then, create your links refer to the picture below
- Next, Share the link to your blog, facebook, twitter, forum and any other websites that you have fans
Your friends will receive a 10% off discount when placing an order through the link. These discounts will effectively help you promote your link.
Note: The effectiveness of your sharing link is 15 days
(You will get the commission when your friend pay through the link you shared within 15 days; If over 15 days, the commission will not take effect, you could share your link again)
- Finally, get the 5% commission for all of your referral order

 
(Also suitable for Self Referral).
Our Supported Payment Methods is paypal
(
Minimum withdraw Payout Amount is $100 USD, 
You could contact us to withdraw your money) or you could change them to discount coupon for shopping at any time. 
Any questions,please feel freely to contact us by